Get a website with a launch & marketing plan,
and convert visitors into paying customers.
Internet strategy for growth
Designers only talk about good website design. Developers talk about loading time and functionalities. But nobody talks about promoting your website and converting visitors to customers. You have tried online advertisements. It increases visits but visitors aren't buying, which is what matters most. You are left with...
Yes, you have a website but it does nothing for your business. You wish the website could generate leads and you don't even know if people are visiting it. So, the website remains dormant.
Too many confusing jargons
You are immediately drowned by technical jargon and conflicting opinions. Designers stress aesthetics but developers prioritize functionality. But nobody talks about generating leads for the business.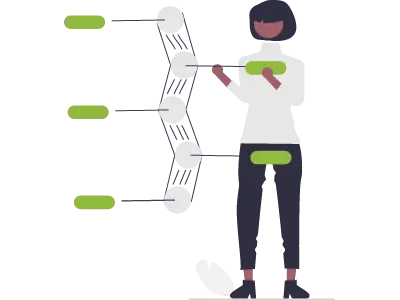 Feeling lost and defeated
Success stories of a website transforming businesses made you hire a developer to mimic the success. It brings poor results. Is it because of a bad website design? You have no clue.
Act now if you have a website that does not convert visitors into paying customers.
The goal of a business website must be to help the business. Start your project with that end goal
in mind.
How we can help
...
If you don't have a website or have a website that doesn't generate leads, here is what we can do.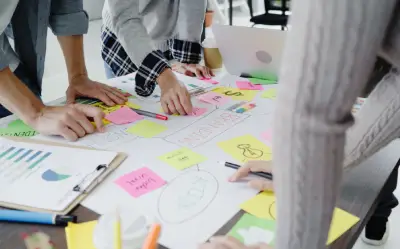 Create a clear brand messaging
Many companies do not have a clear message that clarifies the business. A customer is ready to buy when it knows the problems your product will solve and the benefits it brings. Clarity always wins.
Strategize a launch & marketing plan
A new website and a launch strategy goes together. We build anticipation and provide a reason to return or stay in touch. These marketing collateral needs to be ready before the site goes-live.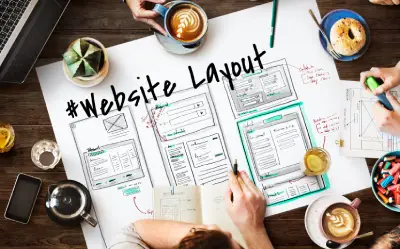 Develop an effective website design
A good website is much more than good aesthetics. Effective websites have a compelling message, a call-to-action (CTA) and a transitional CTA. We help customers craft a good CTA.
Monitor & measure visitors
Analytics help you gain visitor insights so you can adjust and plan your next steps. Services like Google Business Profile, Yelp and Four Square will help to get you noticed.
A business website is a marketing tool, not an aesthetic showcase. Your message must be streamlined and the website project must include a launch strategy and marketing plan.
Build your website
We build websites that rank well in Google search and are fast to load. More important, it has a clear brand and product message to help generate business leads.
Launch & market
We help customers devise a launch and marketing strategy. Online ads are good to bring new visitors but we will create a plan to bring visitors back to your site and become a paying customer.
Website maintenance
We provide hosting, website system maintenance, and analytics. We ensure the system is constantly updated with the latest security patches and that you have the latest visitor metrics.
Just 3 simple steps to start
.
1
Book a meeting
Talk to us. Tell us what is bothering you. Also, share about your company, the value proposition, and your business aspirations.
2
Plan & strategize
All companies have unique goals. We deliver unique website designs and marketing activities that match your goals. Let's establish them together.
3
Build & measure
Your goals are broken into actionable milestones and measurable outcomes. Then we execute, monitor key performance indicators, and report outcomes to you.
The hardest step is always the first. Our initial meeting (online or on-premise) will be a casual no-obligation introduction to getting acquainted with your company and website aspirations.
Paying a developer that doesn't understand business
Having a website that doesn't generate business leads
Launching a website with no marketing or launch strategy
What you will get from us
A website design that converts visitors into leads and opportunities
A clear brand message for your website
A strategy that grows your business using the Internet
An investment with business returns
A technology partner with over 30 years of experience